Online Bingo is an old and beloved South Africa online casino game with a lottery feel to it. Traditional Bingo is the 'physical' and original format of the game played at land-based casinos or bingo halls in South Africa. Online Bingo, on the other hand, is internet and computer-based. The two, however, work pretty much the same way. Both are played on a small card with numbers on them, and the principle of the game is to match (by ticking off) the numbers on your card with the winning number combination as it is called out or shown on the board. The winner is the player that ticks off the corresponding numbers correctly first.
Best Bingo Online Casinos
The History of SA Online Bingo
Online Bingo is another version of the well-known game of Bingo, and many of us know Bingo as an old game that has been passed down through many generations and nations including South Africa. But just how old is it, and what has it evolved from? Bingo has come from its tender roots to the present day with very little change. It's earliest recorded history is set around the year 1530 in Italy. During this time, it went by the name "Lo Giocoso del Lotto D'Italia," which may be thought of as its predecessor. In 1778 the game made its way to France, where it would be renamed to "Le Lotto."
As time went, the Germans adopted the game of Bingo too. This was around the 1800s. For them, however, it was more of an educational tool for young students, being used for teaching mathematics and other subjects. Bingo eventually reached the America. This was thanks to Hugh Ward who introduced the game at carnivals especially in Pennsylvania and Pittsburgh in the 1920s, making it a standard part of the event. During this time, Bingo was actually called Beano. The named changed after a toy salesperson, Edwin S.
Lowe, heard a player erroneously yell 'bingo!' instead of 'beano' during a game. Lowe then renamed it to Bingo and engaged a mathematician to work on the number combination of the game. It was these changes that led to the Bingo game we know today. The game of Bingo was even used as a fundraising tool at Catholic Churches; this propelled the popularity of the game of Bingo even more. Today millions are spent on Bingo at casinos including the best online casinos. The advent of internet gambling and online casinos has given to the rise of Online Bingo. This made the game even more accessible and popular.
How to Play Online Bingo in South Africa
Online Bingo has the same play rules and game principles as regular Bingo. Though it has a different format and all its elements are virtual, Online Bingo is still played by matching the numbers on the player's bingo card with the ones being called out by the caller. The numbers are matched and signalled with a tick or cross.
The Online Bingo card has a five by five grid on it – five squares by five columns –and each square contains a number, except the middle block. This centre block is called 'Free Space' or simply 'Free,' and it is automatically filled. The columns are labelled with a letter each, and together they spell BINGO. The number/blocks can be marked by column, row or even diagonally. To play:
First, you buy online Bingo Cards. You can buy one at a time or buy multiples even for future playing.
The numbers will now be drawn, and you must look through the 4 card, find the numbers and mark them off as quickly and accurately as possible. The Auto Daub feature, if used, will mark off the numbers automatically. Even if you are playing with multiple cards, it will fill them all in so that you have better chances in the game. In the meantime, you can be chatting with other online players.
Should you be the first player to mark off all the numbers accurately and the right pattern, then you have a 'BINGO!' and will win the prize of the game. You can also play special jackpot bingo games and win even bigger prizes.
Tips and Strategies for playing Online Bingo South Africa
Unlike some casino games, Online Bingo does not require any skill, expertise or strategy. It is purely based on chance. This, however, does not mean you cannot employ a few key playing considerations to better your experience. Before and during gameplay, consider the following: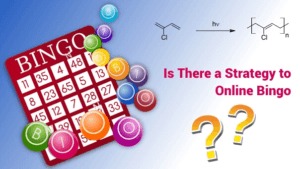 First and foremost it is imperative that you check the safety of the online casino you choose to play Online Bingo at. Confirm the casino's license and regulation certificate to make sure it is approved for operation and is checked off as safe and trustworthy.
Another important thing, especially when playing Real Money Online Bingo, is the casino security and game fairness. Make sure the online casino is using a recognised and trusted internet security feature to protect your information and transitions. Such a feature is the 128 BIT SSL encryption. Random Number Generators, on the other hand, make sure the Online Bingo is fair and presents equal opportunity to win for each player.
If you are new at Online Bingo, have a few practice runs with Free Online Bingo before playing the Real Money Bingo version. This will help you understand and get comfortable with the gameplay better before you start betting.
When you play Real Money Online Bingo, have a good bankroll strategy planned out first. Set an amount of money you are going to spend on each Online Bingo round, and decide now how many rounds you will play. Very important too is that you stick to the plan to avoid overspending and create losses when things don't pan out too well.
Also, designate a period in which you will be playing. Play for that length of time only and discipline yourself against overindulging.
Trust your instincts and avoid playing with emotion. Gambling should be fun, not about chasing wins. Although there is no formula to gaming, your instincts may be a good basis to know when it is time to quit the game and take a break. A fresh take at another time or day will do some good.
Online Bingo South Africa – Glossary
Get familiar with the lingo of bingo by learning the following terms and their uses. Gameplay is easier and more fun when you know as much of the elements in a game as possible.
Admissions: describes being accepted as a player in a game of online bingo.
After Games: bingo games that are played after the regular sessions.
Basket Bingo: Bingo game where the prizes being won are bundled into 'baskets.'
Bingo Board: a display on the bingo game screen that shows the drawn numbers.
Blackout: in blackout bingo, the player needs to complete every spot on the bingo card to eligible for winning; also known as Coverall.
Buy-In: refers to purchasing online bingo cards so as to play the game.
Caller: a person in a bingo game who calls out the numbers that have been drawn for the winning combination.
Callers Choice: a bingo game in which the caller is allowed to decide the pattern of the game. This pattern is announced only as the game is about to begin.
Chat Room/Box: a virtual platform in online bingo within which bingo players can chat through text messages.
Dauber: a special bingo pen used for crossing/marking off the numbers on the bingo card as they are called.
Early Bird Game: (especially used at bingo halls/casinos) a game of bingo that starts earlier than the time it was scheduled for or a game that is played before the regular bingo session begins.
Four Corners: a game of bingo where the player is required to mark off all four numbers on each corner of the bingo card to win.
Full House: a bingo card that has been completely filled.
Flimsies/Throwaways: bingo cards that are printed on thin sheets of paper used for playing special types of bingo games. These papers normally have three cards printed on a single sheet, but may also have 0ne, two, four, six and even nine printed on them.
Jackpot: the largest prize that players can win in a game of bingo, it may be fixed or progressive.
Minimum buy-in: the least amount of money a player can spend on buying a bingo card to play.
Money Ball: a bingo ball/number that may be drawn by the player prior to the start of the game. Should there be a bingo hit on that ball/number, the player's winnings are doubled.
Progressive Jackpot: a type of jackpot that increases with each player's bet made on it, or each time the game is played but not won.
Rainbow Pack: a bundle of bingo papers where the player can play for at least four categories of prizes at once.
Wrap Up: a bingo game or session that is played last.
Online Bingo South Africa online Casinos FAQs