Online Baccarat goes by many names, including Baccarat Chemin de fer, Punto Banco, and Baccarat Banque. Online Baccarat is a classic casino a table game that has been entertaining many South African gamblers for a long time. It is a card game played with two to three cards in a hand. The aim of the player is to land a hand value of nine, or at least as close to nine as possible before the dealer does. This game is full of thrill and anticipation, making it the perfect casino game, and many gamblers will attest to this.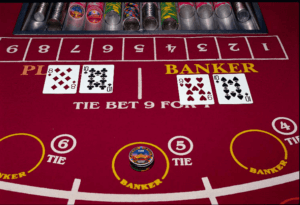 Best Baccarat Online Casinos
Online Baccarat – The Rich History Behind The Game
Online Baccarat is said to have first appeared and be documented in France through Italy, around the 1400s. The name Baccarat is derived from an Italian word meaning 'zero'. The reason behind it being given to the game is because tens, jacks, queens and kings cards are valued at zero in the game. Also, 'baccarat' refers to any hand that has the value of zero.
Back then, this game was mostly popular among the elites of France; the Royal community. Other versions, however, like Baccarat Chemin de fer was popular in Europe while Punto Banco was played by the English. These versions are more or less identical; the difference is in the way the cards are dealt. Baccarat, in its many versions, made its way around the world, becoming famous in the United States, then everywhere else. Today, this game still carries that royal feel as before; it is loved by High Roller players. And now, there is Online Baccarat, which has made accessing the game that much easier, and not just for the big bettors, but for every other player as well.
Online Baccarat Description
Online Baccarat is simply a virtual side of the traditional, land-based game, and it remains true to its play rules as well. In other words, playing baccarat online is much like playing it on the physical table at your favourite South African casino, except, this time it is on the computer screen and powered by sophisticated software. Online Baccarat is played with six to eight decks of cards, and it is a game between the player and the banker, albeit a digital one.
A bet must be placed before the dealer deals the hands.
Once the bet is placed, no changes can be made.
Each hand is can only have two or a maximum of three cards.
The bets are placed on either of three outcomes, the player having the highest hand value, the banker having the highest hand value or a tie between the two hands.
Should the player's initial hand (two cards) be a value of six or more, they cannot draw an additional card; they have to stand. If their value is five at most, they must draw a card
If the banker's initial hand values at seven or more, then he/she cannot draw an extra card; he/she must stand. If his hand is between zero and two, then he must draw a card.
Hand value is calculated by adding the individual values of the card on the hand.
Face cards and tens amount to zero while the rest of the cards' value is the number of pips on them.
To reach the final hand value, only the last digits of the total are counted. Hence the highest score is nine.
Winning bets placed on the banker and the player are paid out on a ratio of 1:1 but since casino charge a 5% commission on bank bets, the net odds become 0.95:1
Payouts for winning bets placed on a tie vary from one casino to the next, between 8:1 and 9:1
Online Baccarat Variations in South Africa
In addition to the variations of traditional Baccarat like Punto Banco and Chemmy, when playing online, South African players will also be spoiled with the choice between a few other variations created by Microgaming™, the industry super-house in game development. These include:
Baccarat (Mini Baccarat)
This version is more like the Traditional Baccarat we are all used to, but a virtual one. It is played with a single deck of cards, that is, 52 cards, a feature that distinguishes it from other variations of Baccarat. Traditional Online Baccarat is played on a mini table.
The game's house edge varies between bet types and Baccarat variations. On Traditional Online Baccarat, the house edge is lower on Banker bets, sitting at 1.01%, while the same bet on a six-deck version is 1.005% and 1.057% on the 8-deck game.
The house advantage, however, is higher on Player and Tier bets in this variant of the game as compared to other variations.
High Limit Baccarat
The High Limit Baccarat variant by Microgaming™ is, as made obvious by the name, a high bets game. This means the bet limits of this game are higher than those of other online Baccarat variants. It is played with eight decks of cards on a mini table.
Regarding the gameplay, first, the hands are dealt facedown. The player gets a chance to 'Peek' before any additional cards are dealt. The player can also speed up or slow down the game, and to view the game history (previous game rounds). High Limit Baccarat also has an Autoplay feature, which distinguishes it from other table games.
Another feature it has is the Watch Game. Here the player can watch previous game rounds for learning purposes like observing things that may help them refine their skill.
Online Baccarat Gold
This Micrograming™ version of online Baccarat has, by far, the most progressive interface and graphics of all the games. It is a one-Player game played on a full table of nine seats. It makes use of eight decks of 52 cards with a payout of 8:1 for Tie bets. The cards are also dealt face down in this games, and the player is allowed to 'Peek' before flipping up the cards, much like at land-based casinos.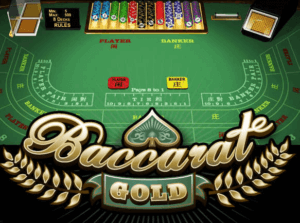 Free Online Baccarat in South Africa
It is always exciting to hear that you can get something for free, and there aren't many things like that around. However, the joy of playing at South African Online Casinos includes the fact that players in South Africa can enjoy many of their favourite casino games without having to deposit or bet money on them at all.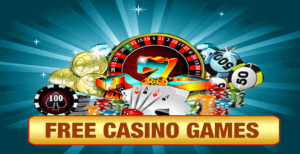 Free Play or Guest Play  at an Online Casino in South Africa allows players the chance to play for pure fun or for learning purposes for free. If you are new to casino gaming, even just for online gaming, it is a great idea to start by playing the free casino. This way you get a feel for the casino, get used to playing the online casino games and refine those gaming skills. You can also tackle the games just for fun when you are not looking to win anything.
Playing online Baccarat safely in South Africa
Before pursuing the fun and games offered at a casino, it is wise to begin by choosing the right South African online casino. Go for those that have been legally licensed for operation and have certificates to show that they are regulated and have been given the seal of approval as a safe and fair casino.
In South Africa, online casinos are governed through the National Gambling Board, Provincial Gambling Boards and the National Gambling Act. Other control jurisdictions include the Lotteries and Gaming Authority of Malta. For the regulation certificate, check if the online casino has an appropriate one, for example, a certificate from eCOGRA. This will confirm that the casino is safe, fair and responsible.
Tips for Playing Online Baccarat
It is obvious that when you join an online casino and play its games you are looking to have the best entertainment you can from it, and possibly win as well. So in order to make sure that you get your time and money's worth at a South African Online Casino, you need to keep a few things in mind. Consider the following so that your online casino experience is as enjoyable as you want it to be:
Security: make sure that you check the how secure the casino is especially regarding your information. The Best of online casinos in South Africa utilise great security features for the protection of your sensitive data to avoid fraudulent and abusive use of your information. Examples of such features include the 128-bit SSL encryption technology.
Banking: there are two things to consider when it comes to doing your banking for gambling. The first is the security of your transactions, which should be covered in the general security features of the casino as mentioned about. For instance, the encryption technology mentioned before safeguards all transactions and information from being accessed by unauthorised persons. Secondly, it is crucial to have as many options as possible when it comes to payment methods. The most reliable South African online casinos will make sure they offer payment method options that cover different territory and currency support, good security and safety for your money and information, and provide reasonable speed of transactions.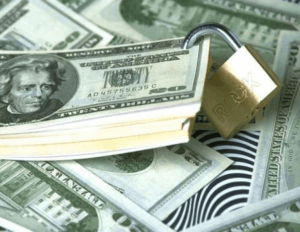 Additionally, you should:
Try wagering only on games that you are familiar with. Though casino games are dependent on luck, experience can go a long way in helping you have the best gameplay, and may even count to your winning potential. Play for free to gain experience on games you're unfamiliar with.
Adopt a good bankroll strategy to help you spend your money and time wisely. Setting a budget and time frame for each game you play will help stretch out your bankroll and playtime.
Choose online Baccarat games that has as few decks as possible since these provide a better chance of winning. However, their betting limits are lower than for those with more decks. So it is advisable to decide which one is preferable for each time you play.
Bet more on the Banker over the Player or a Tie. This is because the Banker bets have a lower house edge compared to other bets across most Baccarat variations. We recommend staying away from betting on a tie, as it is extremely rare.
Online Baccarat – Glossary
Baccarat Chemin de Fer – the version of Baccarat that was played in France, Europe. The phrase Chemin Der Fer means railway
Baccarat Punto Banco – another name for Baccarat which became popular in England. Punto literally means 'Player' while Banco refers to the 'Banker.'
Banker Bet – a bet placed in hopes that the Banker will win the round
Bankroll – the amount of money a player has for betting on a casino game
Commission – the amount of money or percentage amount that the casino keeps as its profit on all banker bets
Mini Baccarat – a more traditional form of online Baccarat played at online casinos on a mini baccarat table.
Natural Eight – a hand in a game of Baccarat valued at 8
Natural Nine – a hand in a game of Baccarat valued at 9
Player Bet – a bet placed in hopes that the Player will win the round
Shoe – a small holding container for Baccarat cards from which the dealer draws them
Stand-off – another name for a 'Tie' in Baccarat
Tie Bet – a bet placed on the Baker and Player having equal hand values
Upcard – a card that is held up and shown to everyone around the baccarat table to see
Online Baccarat – FAQs