Online Blackjack comes from an old casino game that has provided casino players with plenty of gambling fun for centuries. Sometimes referred to as Twenty-One, Blackjack is played with a 52-card deck with the aim of achieving a hand value of 21. Online Blackjack is the same, except it is played through an
internet gambling service
instead of at a land-based Casino. Thanks to technology, South African players get to enjoy Online Blackjack from the cosy comfort of their homes.
Best Blackjack Online Casinos
Online Blackjack – The History of Twenty-One
'Twenty-One' is actually the name that this games went by in times of old, long before the name 'Blackjack' became popular. It is still sketchy is to where Blackjack came from, but the earliest known documentation of the game go as far back as the 17th century. It was first written about in an old Spanish story by Miguel de Cervantes sometime between 1601 and 1602. Miguel de Cervantes was known to be both an author and a gambler, so he wrote this game in detail down to the rules. Whether he wrote from existing knowledge of the game or from imagination as part of the story is not yet known.
In his writing, he explained that Blackjack is played with a deck of cards and that the main objective of the player and the dealer is to be the first one to land a hand value of 21 and not more. If the player or dealer's hand consisted of an ace of spades card and a black jack card (this could either be a jack of spades or jack of clubs), it was considered a Blackjack. It is from this rule that the game eventually adopted its name, Blackjack.
In today's Blackjack game, the blackjack rule does not apply. Nonetheless, the game's principles and objective remain. It is still a 52-card deck table game in which the player wins by having a hand value of, or as close to, a maximum of 21 as possible before the dealer.
Online Blackjack South Africa – Playing Rules
Just like the classic Blackjack table game, Online Blackjack is a card game played with at least 52 cards and as many as 416. The difference is that Online Blackjack is a virtual version of the traditional Blackjack. It is played at online casinos in South Africa, making up part of the casino's collection of online table games, along with Online Baccarat, Online Roulette, and Online Craps.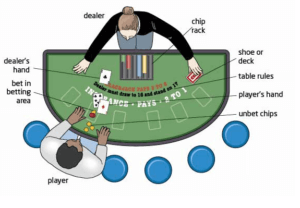 Online Blackjack, like its land-based casino version, is also played as a 'player against dealer' game. The player goes against the virtual dealer with hopes of landing a winning hand before the dealer does, otherwise, the dealer wins. The player is, however under certain circumstances, allowed to surrender his hand if he/she does not feel confident about its odds. In this case, they would only lose half of their bet instead of the whole amount as it would happen if they lost the game.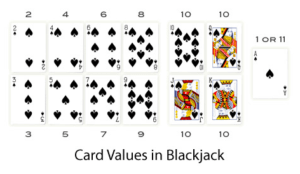 How to play Online Blackjack
Playing Blackjack online in SA is very easy, and the software provides smooth gameplay. Start by clicking on the Blackjack game you wish to play (there are a few varieties) and follow these general steps to play Online Blackjack:
Begin by selecting how much you want to bet on the game. This needs you to make a choice from the available bet amounts, which differ from one online casino to the next.
Next, click the button labeled 'deal.' The screen will show your playing cards. The game software deals these cards randomly.
Once your cards are dealt, options to Hit, Stand or Double Down or Split (only if you were dealt an identical pair) will be displayed. Choose your action now; the software will then deal your cards to you, and proceed to deal the Dealer's cards after.
When this hand is done, depending on the outcome of your hand, you will receive a pay-out or lose your bet money.
If you wish to continue, click the 're-bet' button. The software will bet the same amount of money as the previous Alternatively, you could set the bet amount manually.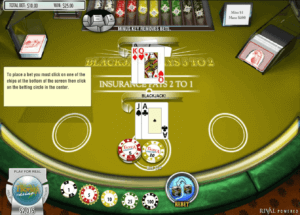 You can also seek assistance by clicking on the 'Help' button if you are new to the game or need further explanation of some of the game features, how to play, tips and strategies, and such.
Online Blackjack Varieties at SA Online Casinos
One of the advantages of playing Online Blackjack at Online Casinos in South Africa is that you will be spoiled for choice regarding varieties of the game, unlike at land-based SA casinos. Thanks to online game software developers such as Microgaming™, online gamblers get to enjoy different versions of Online Blackjack, allowing them to pick and choose given their preferences and taste.
To date, Microgaming™ has released as many as 12 varieties of Online Blackjack for online gaming. These range from original-styled games to more innovative forms of Blackjack. Here are some of the most popular varieties of Online Blackjack: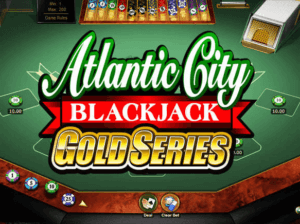 Atlantic City Blackjack:is a 52-card game played with eight At the beginning of the game, the dealer's first card is dealt face down. Players can double down after a split and double down any two of their cards.
Bonus Blackjack: is played with two decks of 52 cards. In this version, players are not allowed to surrender, but they can make an optional side bet. Bonus Blackjack pays out at a ratio of 50:1.
Double Exposure Blackjack: is also played with eight 52-card decks like Atlantic City Blackjack. However, with Double Exposure Blackjack, the dealer's first two cards are dealt facing up. Double-exposure Blackjack pays out on even money, and at a tie, the player loses.
European Blackjack:European Blackjack is played with played using two, three or four card decks. The Dealer receives one card at first, and the player is allowed to get insurance in case the dealer has an ace. There are about five different versions of European Blackjack.
Spanish Blackjack:Spanish Blackjack is played with eight decks of cards but only including Kings, Queens, Jjacks, and 10s. Spanish Blackjack is also known as Spanish Twenty-One.
Super Fun 21: really is fun because it allows players to Double Down, Double Up, 'Hit, Surrender and even Stand on two cards. Super Fun 21 is ideal for when you are seeking a cool, unorthodox and comical way to play Blackjack.
Vegas strip Blackjack:Vegas Strip Blackjack uses four decks of cards. Players can Double Down on both cards, Split, and Double Down after a split.
Playing Tips and Strategies for Online Blackjack in SA
Casino games are games of chance and depend a lot on luck, and most of the time there is not much you can do to sway the odds in your favour. However, with Blackjack, things are little more flexible than for other games. Some players have been able to reduce the already low house edge of Blackjack to even more favourable odds. They do this by using methods that include:
Blackjack Basic Strategy Calculators and Cards: these will provide you with an idea or suggestion of what to do in any situation you may find yourself while playing Blackjack. These calculators can be found online. What you will need to do is load the details of the Blackjack variant you want to play, like the number of decks used, how often it is shuffle during the games, the actions you are allowed in the game, etc. The calculator will then generate a card with possible outcomes and what to do in each case.
Side Bets: normally with land-based casino Blackjack, side betting strategies would work relatively well, especially in conjunction with strategy cards. You would get an idea of whether to place a bonus bet in a certain situation or not. However, with online blackjack, things get a little more complex than that. The increased number of playing card decks in many Online Blackjack variants, fun as they are, makes the house edge higher than normal.
Other than this, you can improve the quality and experience of playing Online Blackjack at South African online casinos by stretching out both your bankroll and playtime, and hopefully increase your chances of winning in the process.
Know your Blackjack: the first thing you need to make sure of is that you know the game you are playing. Since Online Blackjack has so many varieties, be sure to get familiar with the ones you prefer playing and improve your skills by playing through the Free Casino option of your online casino first. Once you trust that you understand the objective and the playing rules, then you can start betting. Some of the things you will need to know are: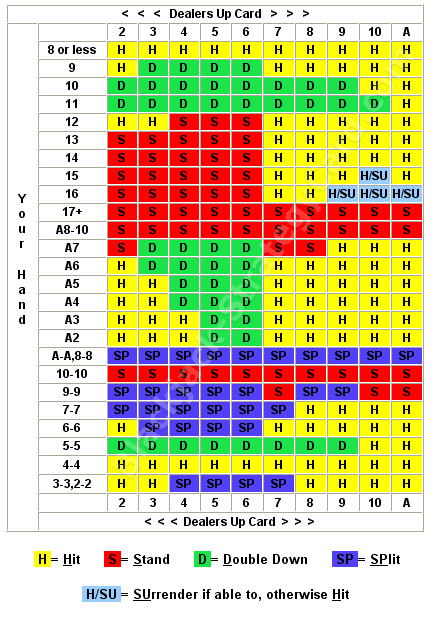 When to Hit – hitting is best when your hand is value is somewhere between 12 and 16, but the dealer's one is just over 7.
When to Stand – if your hand value totals more than 17, you should consider standing on it. You should also stand if your hand is between 12 and 16 while the dealer's hand is between 2 and 6.
When to Double Down – depends on the house rule of the game variant. Get familiar with these first. For example, you may be allowed to Double Down on any first two cards or specifically when you have a hand value of 9, 10 or 11. You should also consider doubling down when you have two 5s and the dealer isn't holding a 10 or Ace. Double Down on a nine if the dealer is holding a 2, 3, 4, 5 or a 6. Learn about the 'rule of 9' as well.
When to Split – if you receive 10s and 5s do not split them because they hold a higher chance of winning. If your ten is made of two 5s however, you can double down for another card.
When to Surrender – surrendering is for when you are not confident about your hand's winning chance. For instance, if you have a hand value of 16 (not two 8s) and the dealer has a hand of 9 or 10, then you should consider surrendering your hand. In such a case, the dealer is more likely to win than you are.
Have a Bankroll strategy: a bankroll strategy will help you manage the movement of your money and where it is spent. For example, it is advisable that you divide your money across a few different games instead of spending it all on one game, you could split the money across a few versions of Online Blackjack or between one Blackjack game and other table games like Online Roulette or Online Baccarat. This way, you have a more spread out chance at winning, and do not risk losing all your money on one game when things go south.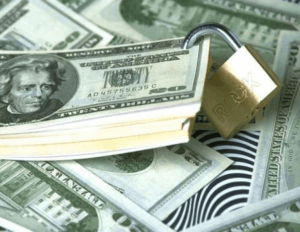 Set a playtime period: Another good thing to do is to ration your time for playing your casino games, including Blackjack. It is easy to get carried away while playing Blackjack games, and you may find yourself chasing losses or failing to stop simply because you are on a winning streak without a time budget. Rather decide that you will play for, say, an hour or two at a time. This will give you some level of discipline.
Online Blackjack FAQs
Online Blackjack – Glossary
Blackjack Basic Strategy – these are simple ways to help Blackjack players play better and increase their advantage.
Blackjack – a term referring to the player's hand value of 21 on their first two cards.
Bust – in the event that a player or dealer's hand value exceeds 21, they are said to have bust.
Card Counting – is a strategy where the player memorises the cards that have already been played so that they may determine which cards are still in the deck. This helps improve the player's chances.
Double Down – is an option for the player to double their bet when they feel confident that they may win the hand. The player receives one more card for this.
Draw – an action where the player/dealer calls for an additional card to their current hand.
Early Surrender – giving up a game of Blackjack, before the Dealer checks their hand for a Blackjack, because the player is not confident about their hand compared to that of the dealer.
Even Money – when a player cashes in at the exact payout ratio after landing a natural Blackjack, and the dealer is holding an Ace
Face Cards – cards with faces on them like Kings, Queens and Jacks
Face Down Game – a Blackjack game in which the first card is dealt facing up and the second card is dealt facing down
Hard Hand – a hand containing an Ace with a value of one, or no Ace at all
Hit – refers to calling of requesting an additional card from the dealer
Late Surrender – an option for the player to give up the game after the dealer has checked his hand and has not found a blackjack. A player does this when they don't feel confident about their hand
Natural Blackjack – an initial hand of two cards valued at exactly 21. These should be the very first two cards dealt to the player or dealer. A natural Blackjack is an automatic win
Soft Hand – a hand containing an Ace card, whether valued at 1 or 11
Split Hand – an option that allows the player or dealer to split a hand with two of the same cards
Stand/Stay – refers to a choice to not take any more cards
Standing Hand – a hand that has a hard value of 17 and likely to go bust with an additional card
Stiff Hand – a weak hand; one with very little winning chance
Surrender – an option to give up the game due to having a bad hand