SA Jockeys Jump the Wrong Hurdle in Mauritius
SA Jockeys, Brandon Lerena and Raymond Danielson have been suspended for spending their off-time in Mauritius with a bookmaker. The South Africa jockeys were on a boat with the bookmaker sometime last month.
This is following a YouTube video circulating on social media of three South African jockeys, including a racing personality.
SA Jockeys Not Abiding by Mauritian Rules
Director of the Mauritius Turf Club (MTC), Benoit Halbwachs stated that considering the size of the Mauritian racing community, jockeys are not allowed to associate with bookmakers. A rule that had to be strictly applied.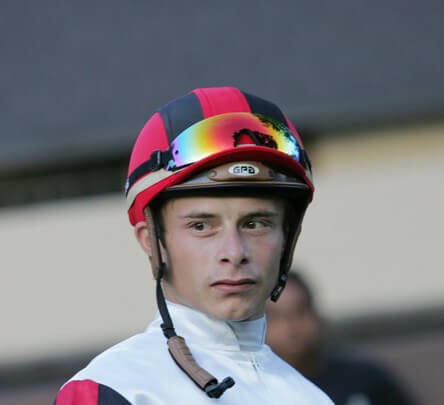 Lerena and Danielson have been suspended for three months even though there is no rule against jockeys associating with bookmakers in South Africa. The SA jockeys and company were cruising in the bookmaker's catamaran in the viral video.
A question had been raised as to how the jockeys would have known the rule and Mr Halbwachs' response was "He is one of about thirty bookmakers operating on course for many years at the Champ de Mars, and is known in the racing community," referring to the bookmaker the SA jockeys were hanging out with.
What Are the Implications on the Bookmaker?
What happens to the bookmaker if the SA jockeys have faced suspension? MTC's Halbwachs said that the bookmaker could be reproached by the Gambling Regulatory Authority but has no further details.
Lerena and Danielson have both appealed while another SA jockey, Muzi Yeni is being investigated by police for WhatsApp messages on his cell phone. Although he was not charged, he could still be as he was also on the catamaran.
The MTC's Expatriate Jockey License states:
"No Jockey is permitted to contact, deal or otherwise associate or be in any way connected with any bookmaker, bookmaker's clerk, betting agent or anyone connected thereto. Whenever the Racing Stewards have reason to believe that a jockey has transgressed this clause, the Racing Stewards shall immediately open an inquiry and may take such sanctions as are open to them under Rule 11(d) of the Rules of Racing and make such recommendation as they think fir to the Licensing Committee."
National Horseracing Authority of South Africa
If the SA Jockeys' suspension by MTC are upheld, then they will be recognised by the National Horseracing Authority of South Africa. This could have a lot of negative implications.