Land-based casinos provide South African gamblers with the full casino gaming experience. The biggest and best land-based casinos are available in major cities all over South Africa with some of the best-paying casinos located in Johannesburg, Cape Town, and Durban. This means SA players do not have to travel too far to play their favourite online casino games in 2016. Not only do these casinos offer top casino games but provide other forms of entertainment through their five-star resorts, theaters and restaurants and much more. So if you're a local looking for a night away from the computer screen or are just visiting our rainbow nation, our article on the best land-based casinos in South Africa is a must read.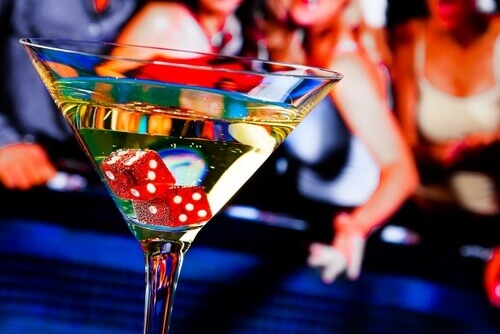 Land-Based Casinos History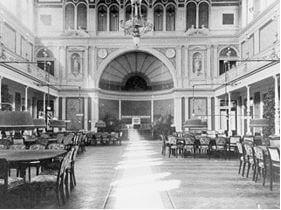 The history of the first land-based casinos in SA can be traced back to 1965 when the South African Gambling Act made all acts of gambling illegal. This caused a disagreement between the government and the various leaders of the Venda, Transkei, Ciskei and Bophuthatswana territories who went against this ruling, and voted to legalise gambling in their territories. This led to the signing of the first casino contract between the leaders of the Bantustan and the heads of Holiday Inn and Southern Sun. In 1983 one of the shareholders in Southern Sun, named Sol Kerzner, sold his shares and opened Sun International, which is now the biggest land-based casino and resort chain in South Africa. This led to the opening of many other unlicensed casinos. In 1994 a new government came into power and with it the National Gaming Board was set up to regulate these land-based casinos. South Africa is now home to a number of fun and entertaining brick and mortar casinos, with each one providing a unique gambling experience.
Top Land-Based Casino Options in 2016
With so many amazing land-based casinos to choose from in South Africa it can be difficult to decide on the perfect one. For this reason, we have done a bit of research and have chosen our top four choices for the South African gambler. Each of these casinos can be found in the four major SA cities of Joburg, Cape Town, Durban and Port Elizabeth, so if you're taking a business trip or are on holiday you won't miss out on the casino gaming action. Here's our pick of the top land based casinos in South Africa in 2016.
Sun City Casino and Resort
Situated a few hours outside of Johannesburg, this popular holiday destination is more than just your typical land-based casino. Sun City offers a wide range of casino games suited to every gambling level and style and is open 24/7. These games include slots, with coin denominations ranging from 1c to R100, to table games such as Blackjack, Punto Banco, Midi-Punto Banco and American Roulette, with minimum bets ranging from R10 to R100. For those players that are looking for higher stakes and special benefits, Sun City's Most Valued Guest (MVG) programme gives player's access to Sun City Salon Privé and VIP gaming. If the casino floor gets too much you can relax at one of the five star hotels, visit the bars, restaurants or visit the water park. This one stop entertainment destination also offers safaris, spas, adventure activities, shopping and many sporting and recreational events.
Address: R556, Sun City, North West Province, 0316
Telephone: 014 557 1000
The Boardwalk Casino
The Windy City of Port Elizabeth forms the location of another great land-based casino. The Boardwalk Casino has over a hundred slot machines you can access from as little as 2c, as well as a range of table games such as American Roulette, Blackjack Switch, Blackjack, Poker, Baccarat and a traditional SA favourite, AmaDice. The Boardwalk also has private casino games for the high roller players that belong to the Gold and Platinum MVG club. Test your luck on the casino games, spend some time at the many bars and restaurants or treat yourself to a high class event, spa day or shopping trip. The Boardwalk Casino in PE has it all.
Address: Beach Road; Summerstrand; 6019; Port Elizabeth; Eastern Cape; South Africa
Telephone: 041 507 7777
Suncoast Casino and Entertainment World
Suncoast Casino in Durban combines the thrill of the casino floor with the relaxing feel of a beachside holiday. South African players can choose from over 1,600 coinless slot machines and 66 traditional table games such as Blackjack, Roulette, Poker and an exclusive Baccarat area. Coin denominations range from 1c to R100 and give players the chance to win with the progressive jackpots. The selection of bars and restaurants will keep you energised between casino games and the Salon Privé VIP programme will keep the high rollers happy. You can also check out the local attractions, explore the nightlife, watch the latest movies or chill out on the Durban beachfront.
Address: Suncoast Boulevard, Marine Parade, Durban, KwaZulu-Natal
Telephone: 0861 44 77 44
Montecasino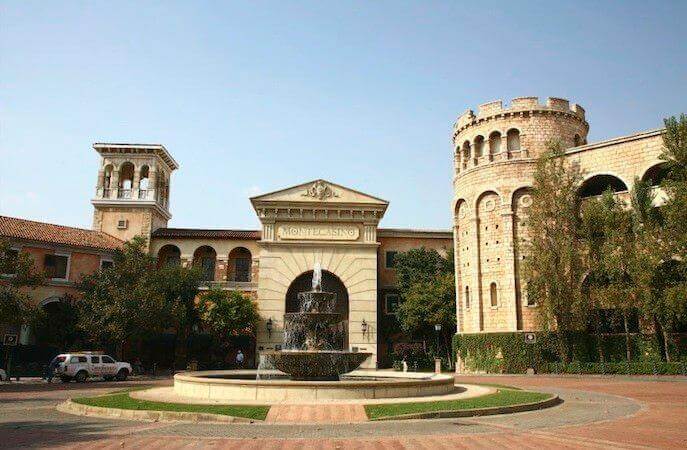 A favourite land-based casino and entertainment destination for many Joburg locals, Montecasino provides an exciting variety of over 1,860 slots with many denominations, several progressive jackpots and over 50 table games such as American Roulette, Baccarat, Craps, Blackjack, Poker and other fun games such as Life of Luxury and Wheel of Fortune. This land-based casino in Johannesburg also offers a VIP programme at the Salon Privé which provides an exclusive casino gaming experience for the high roller players looking for higher stakes. The casino also provides South African gamblers with first class hotels and a spa. Players can also look forward to indulging at a choice of restaurants, catching up on the latest blockbusters or getting some retail therapy. Montecasino is also famous for hosting renowned theatre shows, concerts and comedy acts.
Address: Montecasino Boulevard, Fourways 2055, South Africa
Telephone: 0861 44 77 44
Other Popular Land-Based Casinos in 2016
South Africa is buzzing with unique land-based casinos, each offering the best in casino gaming and entertainment. Some other popular brick and mortar casinos in South Africa include:
Emerald Resort & Casino
Meropa Casino and Entertainment World
Emperors Palace Hotel Casino Resort
Graceland Hotel Casino Country Club
GrandWest Casino & Entertainment World
Rio Casino Resort
How We Choose the Best Land-Based Casinos in South Africa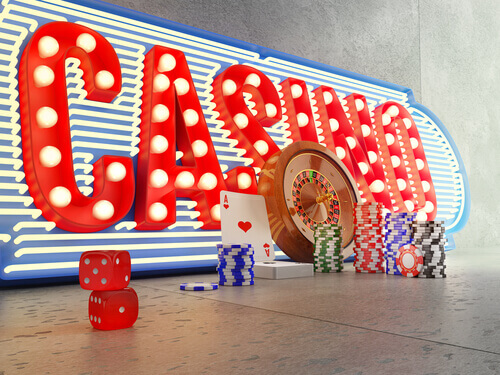 South Africans are spoilt for choice when it comes to land-based casinos, which means choosing the perfect one can take a bit of extra time and research. Our list of land-based casinos ensures that you will receive the best in casino gaming and entertainment. Just in case you're wondering exactly how these casinos make our list, here are some of the important criteria we look for in the best land-based casinos. We ensure that:
Every land-based casino featured is licensed and regulated by a reliable gaming authority.
Offers a wide range of casino games that caters for every gambling level and background.
Practices fair gambling with all of their games.
Each casino is a secure and safe place for visitors of the casino itself and for visitors outside of the casino.
Provides many other forms of entertainment.
Is located in a safe area.
Offers unique rewards and VIP programmes.
Frequently Asked Questions About Land Based Casinos in South Africa